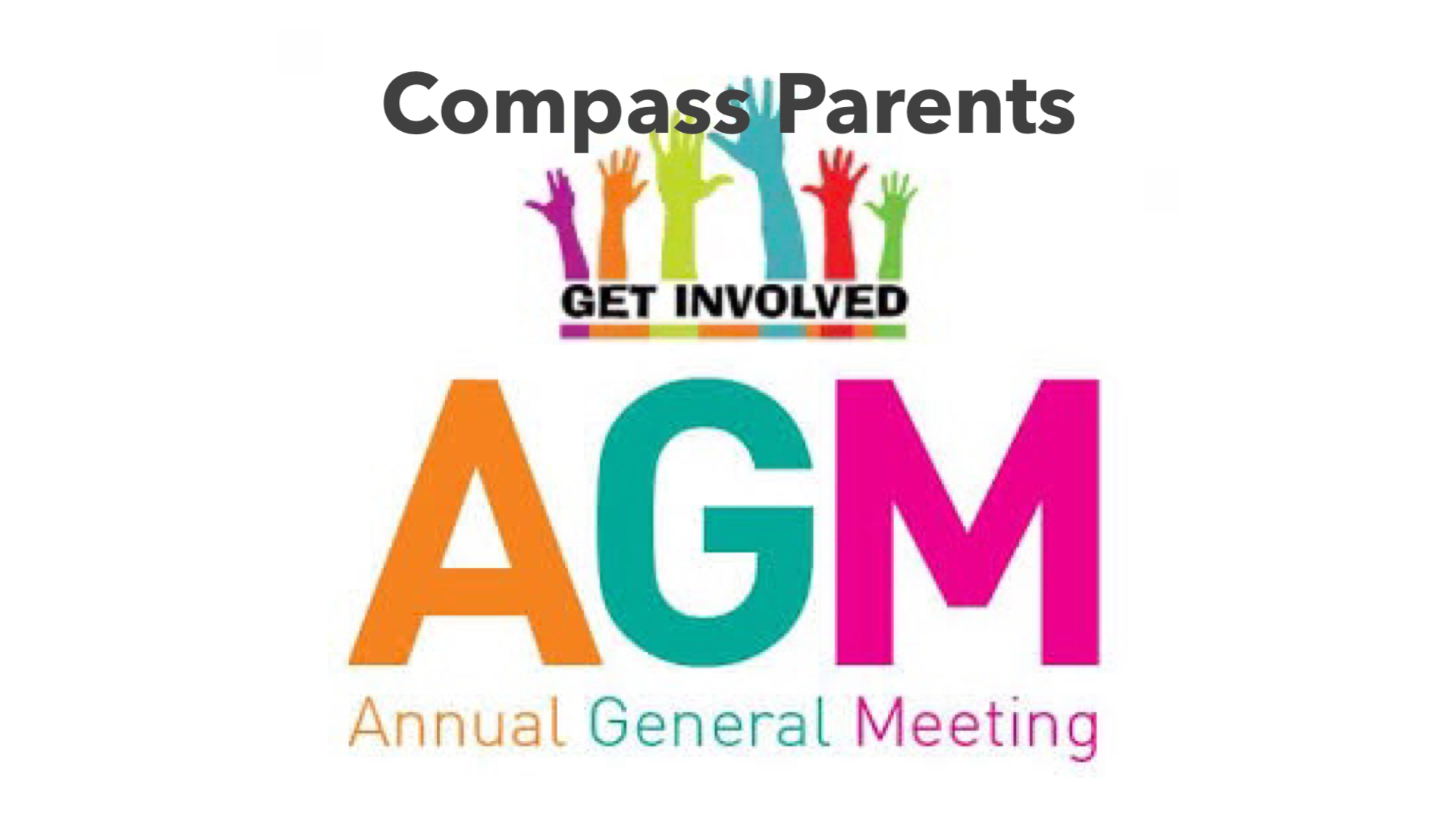 Register for AGM 2020
Please note that those wishing to attend need to register your email address to the Hon. Sec.
Compass Annual General Meeting – 21st November, 2020at 9.30am
All Compass Representatives and the first 60 parents from your schools are invited to register and participate in the A.G.M.
This meeting will be conducted over Zoom to meet with Government COVID requirements.
​​​​​​AGENDA
•
Circulation of 2019 A.G.M. Minutes
•
Hon. Sec. Report 2019-2020
•
Hon. Treasurer's Report & Accounts for 2019 & Adoption of Accounts
•
Election of Officers and Executive Committee for 2020-2021
•
Update on
Npcpp
involvement in Educational and
discussion on
other related issues
Any parent/guardian wishing to attend this meeting should email the Secretary on juliecarr4@outlook.com to register before the 19thNovember, 2020. As places available on Zoom are limited to 100 places will be allocated on a first come first served basis.
There are a number of vacancies available on the Executive and we would be looking for nominations to fill these places. We encourage your association to nominate a representative for election.
Please find attached Secretary's Report, Minutes of 2019 AGM and Audited Accounts. Also attached is a questionnaire sheet should any association like to submit a question to the meeting beforehand.
We look forward to hearing from you.
Kind Regards
Julie Carr
Secretary